Casting Section

At Ganpathy Alloy Castings, we choose to run the Organisation in well Organised way which provide us way to move far ahead of our Competitors. we had a highly supportive inhouse infrastructure of all necessary equipments and products required for quality manufacturing. With help of this we provide the best products to our pricious clients. The machine shop is well equipped with precision machine tools for dimensional accuracy to cover a vide range of products. The casting Plant is having all the modern facilities for the production of High Graded all type of Rolls. The company utilizes latest measuring instruments, approved by quality management and process of continuous improvement. The company endeavors to deliver best to the market.
During manufacturing process of Rolls, we are using very high standards of chemicals like Nickel, Copper, Chromium, Silicon Manganese, Molybdenum, Vanadium and Tungsten Etc.
We are specialized in centrifugal casting of all grades in grey cast iron, spheroidal iron, chilled cast iron & Ni-Hard. All castings & cylinder liners are produced as per specific requirements that suit particular applications of the end users. Our Rolls are manufacturing with the use of modern machinery and advanced working methods have increased the productivity of the company which has motivated us to work in a better ways. A strong commitment to preserve the environment.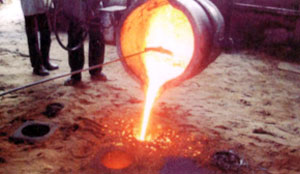 Sand Casting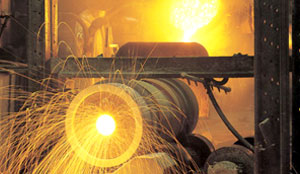 Centrifugal Casting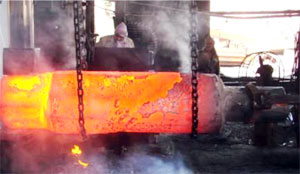 Steam Forging